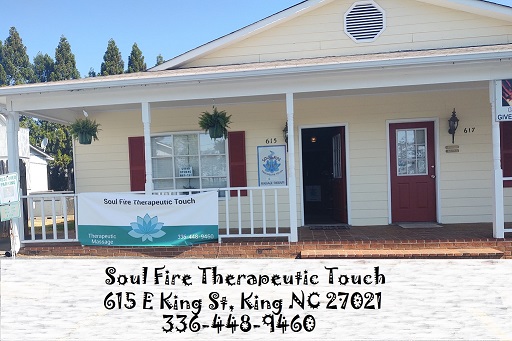 Establishment # 223
Welcome to this unique private practice offering Massage therapy and Reiki Services to the Triad area in North Carolina. The goal is to offer the highest quality in therapeutic bodywork to clients who are interested in maintaining their health with a blend of ancient and innovate therapies.
Dealing with stress and strain on a daily basis can be physically, emotionally, mentally and spiritually draining. It may seem like everywhere you go you have someone constantly draining your energy with negativity and bad news. Fortunately there is a way for you to regain some grounding in your life and begin to feel completely at ease with the world. Reiki & Massage practices are great ways to relieve stress and feel great!
This is an all inclusive massage practice that specializes in Reiki (energetic healing), Hot stone therapy, cupping massages, aromatherapy, Prenatal massage, Sports Massage, Deep Tissue and Swedish massages. If you don't know which massage you need, we'll take the time to study your habits and determine what level of pressure, temperature, and motion is best suited for your body's condition.
Massage therapy that adds value to your life! "When you feel better, you work better and you play better"
Please Note: This is not a Massage Parlor. This is a legitimate Massage Therapy Clinic run by trained professionals. If your "specific needs" include services that are not legitimate, please do not inquire. The Therapists are not to be solicited in anyway, whatsoever. Solicitation or behavior that may make the therapists uncomfortable will result in immediate and permanent expulsion from the facility and subsequently reported to the authorities.
Ready to book? Click HERE